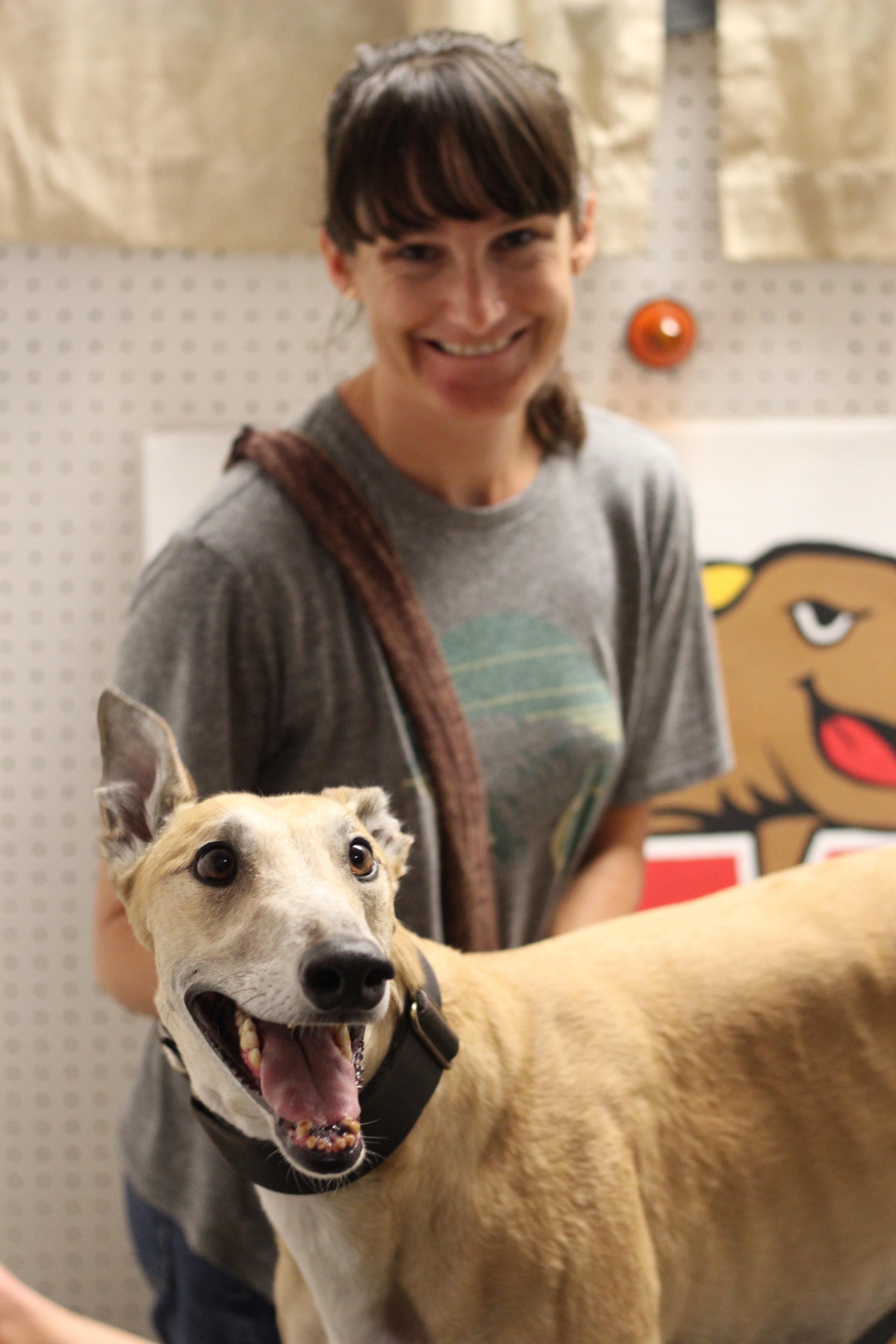 Our research depends on the support of dogs and their owners who visit us and participate in our studies. We maintain a list of individuals who are interested in participating, and contact when new and/or additional studies become available.
The studies in our lab usually involve a single visit, lasting 30-45 minutes (including time for asking questions and filling out paperwork, and for your dog to become comfortable in the testing room).
These studies are designed to be fun for dogs and their owners. You will be with your dog at all times. Small dogs can sit on your lap during the study, but most dogs sit on the floor in front of their owner.
In some studies, we'll play different sounds or sentences to your dog, and measure which ones capture your dog's attention. In other studies, your dog may see a large television screen showing different objects or scenes. At the same time, we'll play sounds that match what is being shown on one of the scenes, and measure your dog's looking behavior. For example, we might show your dog videos of a cat and a bird, and see which video they look at when they hear birdsong. These test sessions last approximately 10-15 minutes, but we can end them if your dog becomes bored or unhappy. These testing methods are ones that we have been using successfully with young infants and toddlers for several decades, and we have found that dogs seem to enjoy them in much the same way!
We provide free parking right outside our building, and will offer a small toy, a treat, and a certificate for participating.
We hope you'll be willing to help us learn more about how our canine companions think and learn!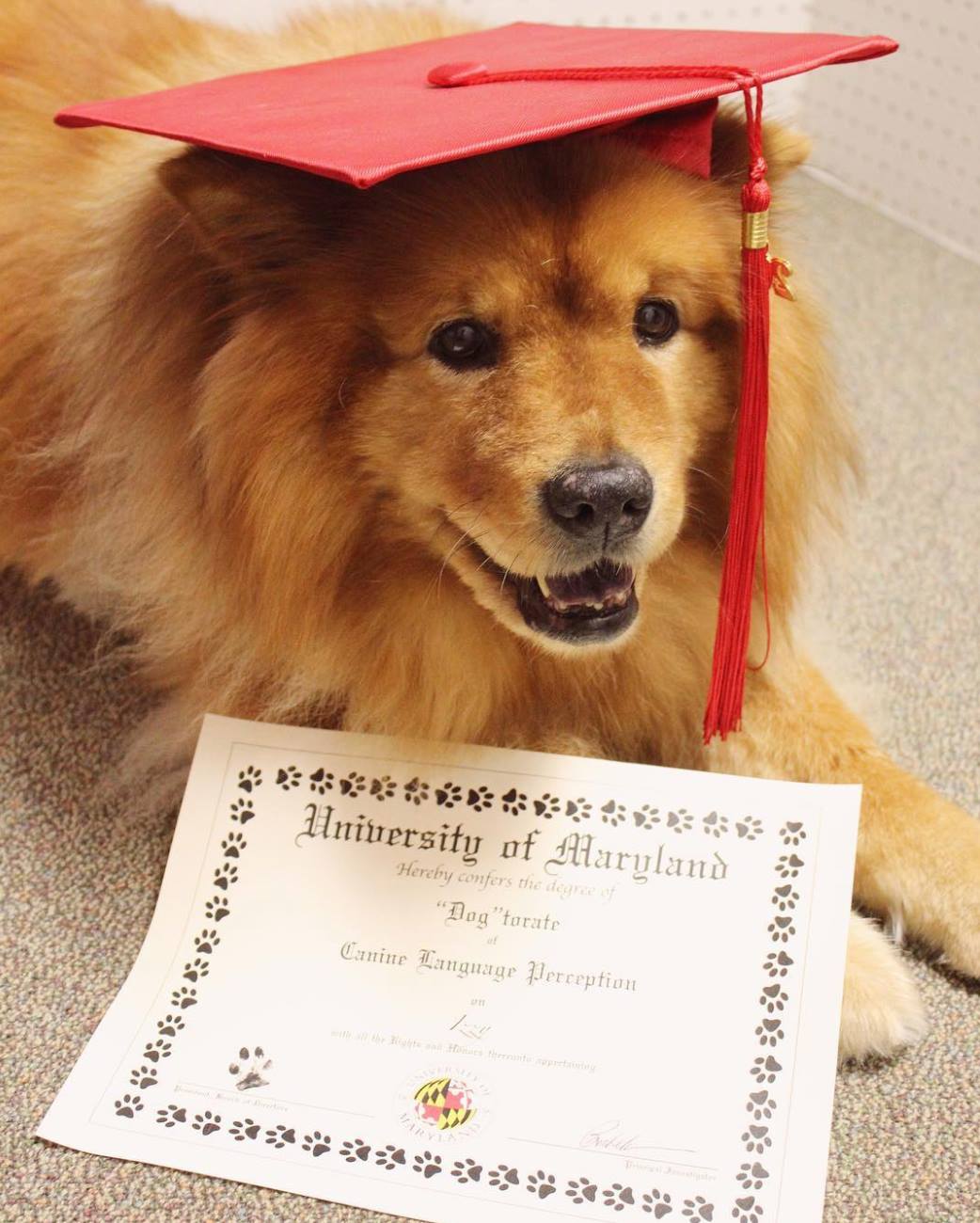 We are always looking for more participants!
Want to schedule an appointment for your dog or learn more about participating?
Email us at dogs@umd.edu
Want us to contact you when there's a new study available for your dog?
Sign up on our interest form!